NIST CSF Controls and Netwrix Functionality Mapping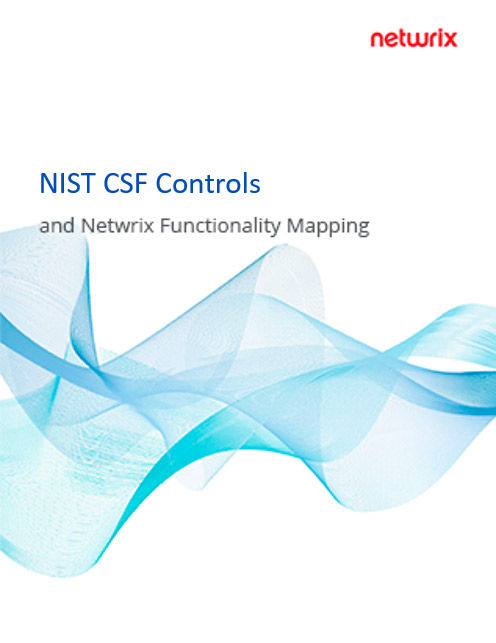 The U.S. National Institute of Standards and Technology (NIST) cybersecurity framework (CSF) for identifying, measuring and managing cybersecurity risks is not a regulatory mandate; there are no fines or other penalties for choosing not to use it. But NIST CSF can be an ideal jumping-off point for strengthening your security posture. It offers proven best practices and was created with scalability and gradual implementation in mind, so all organizations are wise to at least consider using this framework as part of their cybersecurity strategy.
This document maps NIST CSF controls to Netwrix product functionality to help organizations adopt NIST CSF with less effort. With this guidance, you can:
Understand the framework's five core functions: identify, protect, detect, respond and recover.
Leverage Netwrix functionality to implement many NIST CSF recommendations.