Data Security
Software Done Right
Spot security risks and safeguard sensitive data
A data breach can happen to any organization. Netwrix solutions can help you uncover and reduce your risks around sensitive data by proactively mitigating its overexposure and helping you promptly detect policy violations and suspicious user behavior.
Focus Your Data Protection Efforts
on What Really Matters
Prioritize the security of sensitive data across
multiple data silos
Automatically discover, classify and tag both unstructured and structured data, regardless of its location, so you can prioritize the security of sensitive information and apply security policies consistently across multiple data repositories.
Identify what is putting your sensitive data at risk
Pinpoint the most significant risks to your sensitive data so you can mitigate them first. For example, discover sensitive information that is stored in an unsecure location or is exposed to a large number of users without a business need.
Reduce risks and report progress
Continuously monitor the state of your IT security to make sure your organization is more secure today than it was yesterday, and easily report your progress to senior management.
Minimize the Risk of a Breach
Quarantine sensitive data
If a sensitive file pops up in an unexpected location, automatically move it to a quarantine area until you can determine where it should be stored and who should have access to it.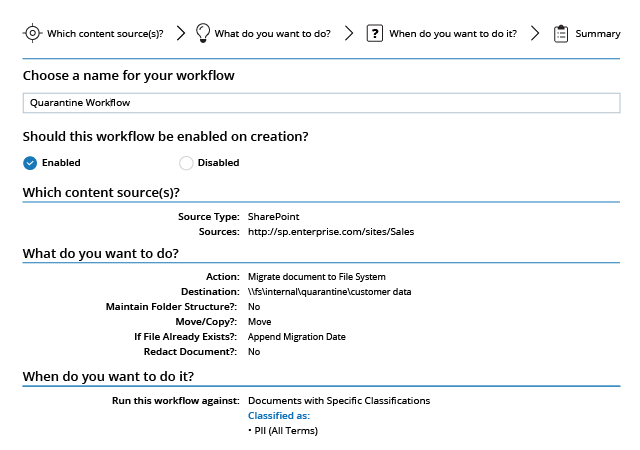 Secure overexposed documents
If access controls around sensitive data are not risk-appropriate, automatically remove all rights to read or modify that data from global access groups like Everyone using data security software from Netwrix.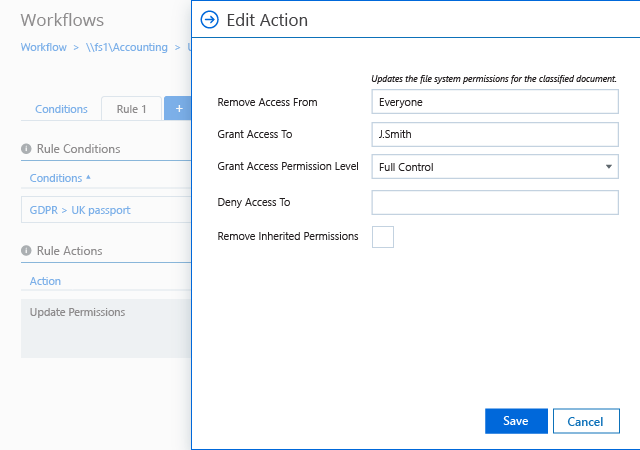 Streamline privilege attestations
See who has access to what sensitive data and how they got that access. Make it easy for data owners to regularly review whether rights are in line with business needs; if they aren't, remove excessive permissions to enforce the least-privilege principle and keep risk at an acceptable level.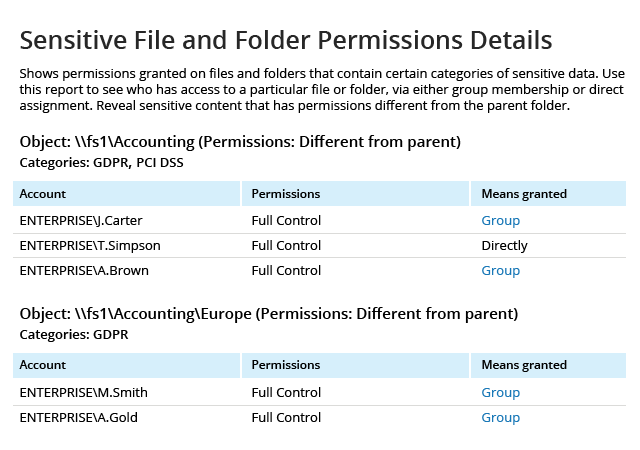 Redact sensitive content
Automatically discover, classify and tag both unstructured and structured data, regardless of its location, so you can prioritize the security of sensitive information and apply security policies consistently across multiple data repositories.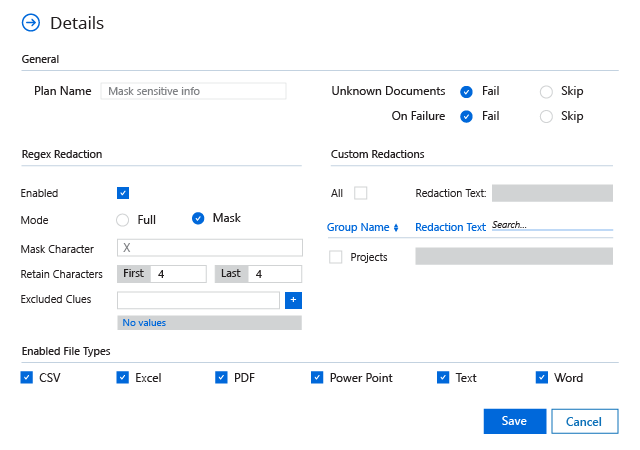 Improve the effectiveness of DLP
Data sharing has become so easy that the risk of data leaks has soared. Empower your data loss prevention (DLP) and other IT security technologies with the highly accurate tags written by Netwrix solutions.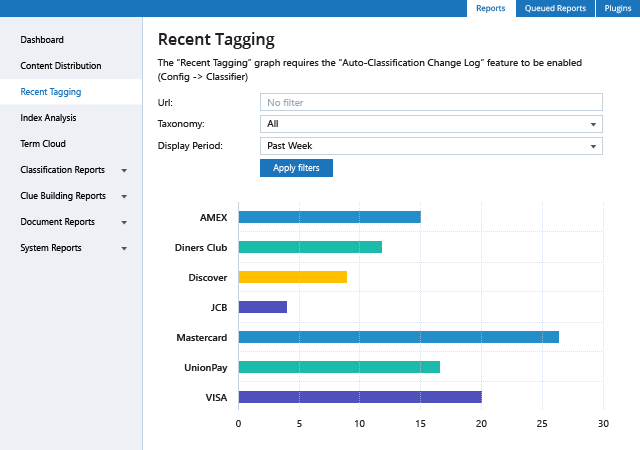 Promptly Detect Data Security Threats
Establish strict accountability over the use
of privileged accounts
Continuously monitor the activity of administrators and other
privileged users across all systems to ensure that they follow
internal policies and don't abuse their privileges to access,
modify or delete sensitive data without being caught.
Stay on top of privilege escalation
Detect any changes to access rights or group membership so
you can assess whether any permissions to sensitive data
have been modified without a legitimate reason. Quickly
revert any improper changes to reduce risk and protect data.
Detect compromised accounts and malicious insiders
Promptly detect even subtle signs of possible data security threats in progress, such as unusual logons, unsanctioned remote access to your network or users accessing sensitive data they haven't accessed before. Easily identify and investigate the users who pose the most risk with an aggregated view of the anomalous activity by each individual.
Keep third-party activity under close scrutiny
Carefully monitor the activity of third-party user accounts in any system or application, even if it doesn't produce any logs, to ensure full accountability. Get notified anytime a vendor does something outside of their scope of activity, since their unauthorized actions could put your data at risk.
Make More Informed Response
Decisions in Less Time
Streamline investigations of data
security incidents
Quickly get to the bottom of incidents involving sensitive data: Understand exactly what happened, how it happened, who was behind it, and which pieces of information were actually read, modified or deleted. Use this valuable context to formulate the best response to each incident as quickly as possible.
Reduce the mean time to respond
React to data security threats faster by automating response to anticipated incidents, such as by disabling suspicious accounts or terminating user sessions. Provide initial incident support and enable faster, more accurate investigations by integrating Netwrix solutions into your SecOps process.
Determine and report the severity
of a data leak
Analyze how much data a malicious insider or a compromised account had access to and exactly which pieces of data were actually viewed, modified or deleted. Use this information to determine whether you need to report the incident and, if necessary, notify all affected parties.
Facilitate Recovery
of Key Data
and Learn from Past Incidents
Understand the value of data to plan information recovery processes
Know where your most sensitive or business-critical data is located so you can create information recovery plans that prioritize the restoration of that content.
Get back up and running faster by prioritizing the recovery of key data
Know exactly what data was compromised during an attack and prioritize its recovery to get your business users productive as soon as possible.
Incorporate lessons learned into your data security strategy
Analyze exactly how a security incident occurred and use this information to improve your data security strategy and prevent similar incidents in the future.
Netwrix Data Security
See the full list of advantages and learn how Netwrix solutions can help you address your most pressing information protection challenges.
Netwrix ROI Calculator
Measure the expected return of your data security investment and prove the value of Netwrix solutions to your leadership team with hard data.
customer success
See how companies across a wide range of industries rely on Netwrix solutions to secure their sensitive data