Find out which ISO 27001 compliance provisions you can address with Netwrix
ISO/IEC 27001 is an international standard for the establishment, implementation, maintenance and continuous improvement of an information security management system (ISMS). This voluntary standard is applicable to organizations across all industries. Getting certified requires adopting best practices to manage IT-related risks and protect the confidentiality, integrity and availability of information, as well as demonstrating a commitment to maintaining a high level of
information security.
To set up a compliant ISMS, organizations need to undertake joint administrative, technical and physical initiatives. ISO 27001 compliance software from Netwrix will help you achieve continuous compliance with ISO/IEC 27001 and secure your IT environment against both cyber attacks and insider threats. Unlike many other ISO 27001 software tools, it provides you with out-of-the-box compliance reports already mapped to the following ISO/IEC 27001 information
security controls:
A.6: Organization of information security:
A.8: Asset management:
A.9: Access control:
A.9.1.2; A.9.2.1; A.9.2.2; A.9.2.3; A.9.2.4; A.9.2.5;
A.9.2.6; A.9.3.1; A.9.4.2; A.9.4.3; A.9.4.5
A.12: Operations security:
A.12.1.2; A.12.4.1; A.12.4.2; A.12.4.3; A.12.5.1
A.13: Communications security:
A.14: System acquisition, development and maintenance:
A.16: Information security incident management:
A.16.1.2; A.16.1.4; A.16.1.5; A.16.1.7
A.18: Compliance: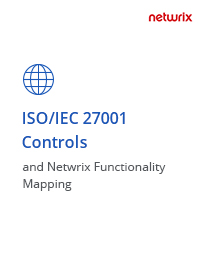 Learn more
about how Netwrix can help you implement and maintain ISO/IEC 27001 information
security controls.
Depending on the configuration of your IT systems, your internal procedures, the nature of your business and other factors, Netwrix might also facilitate implementation of ISO/IEC 27001 provisions
not listed above.
See exactly how Netwrix can help you achieve compliance with the ISO 27001 information
security standard
Netwrix is a unified platform for user behavior analysis and risk mitigation that enables control over changes, access and configurations in both on-premises and cloud-based systems. This ISO 27001 software provides security intelligence to identify security gaps, detect anomalous activity and investigate threat patterns in time to mitigate a data breach and prevent real damage to your business, such as
loss of customers.
Enable continuous assessment of risks to your
systems and data
The IT Risk Assessment and configuration auditing features of Netwrix empower you to identify and remediate security holes in your environment. You can easily perform continuous risk assessment in three key areas — account management, security permissions and data governance — and use this information to mitigate risks to the security of
your information systems.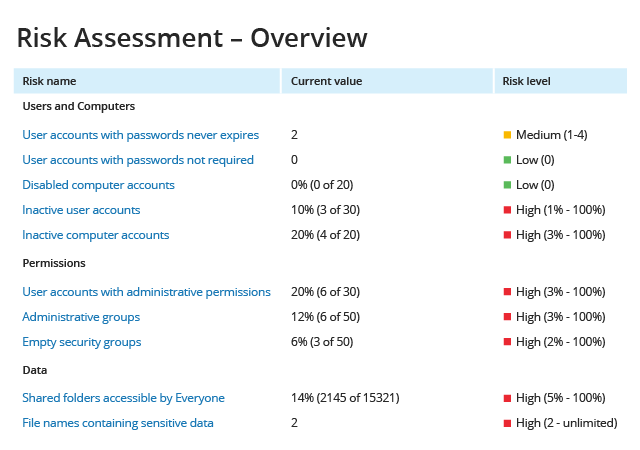 Know what types of sensitive files you have and where are
they located
Understand your sensitive data by identifying what kinds of protected information exist on your shares, including personally identifiable information (PII), bank card data and medical records, and exactly where that data is located. Use this information to detect any sensitive data outside of a
secure location.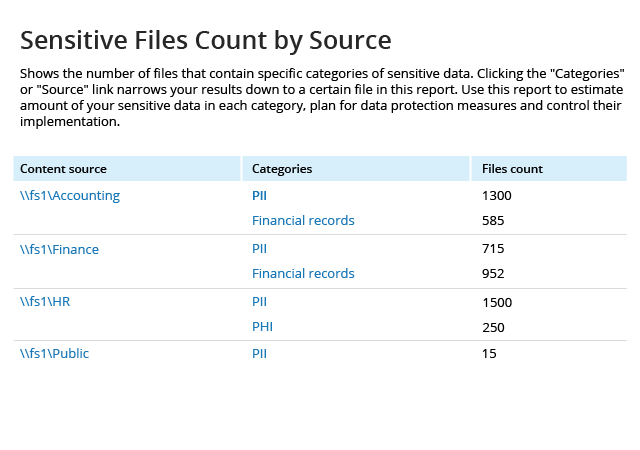 Control access rights to the most valuable
data you store
Verify that access rights to sensitive data are aligned with ISO 27001 requirements. Contact department managers to determine which accounts don't need access to sensitive data to perform their duties, and revoke access rights from those accounts to
reduce risk.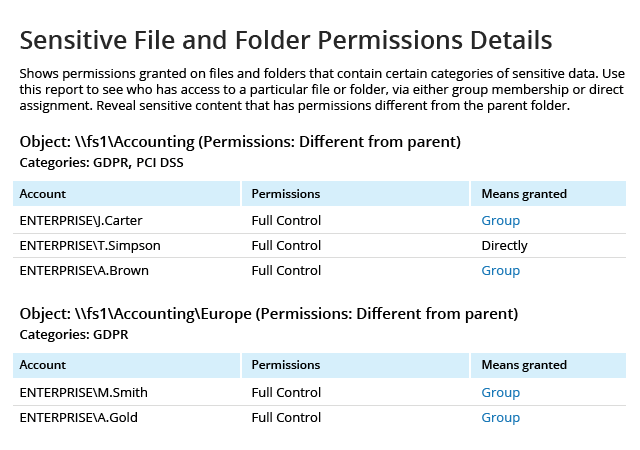 Stay on top of security incidents in your
information systems
Be notified about suspicious user activity before they turn into security breaches. For instance, too many failed logon attempts within a short period of time could indicate a brute-force
attack in progress.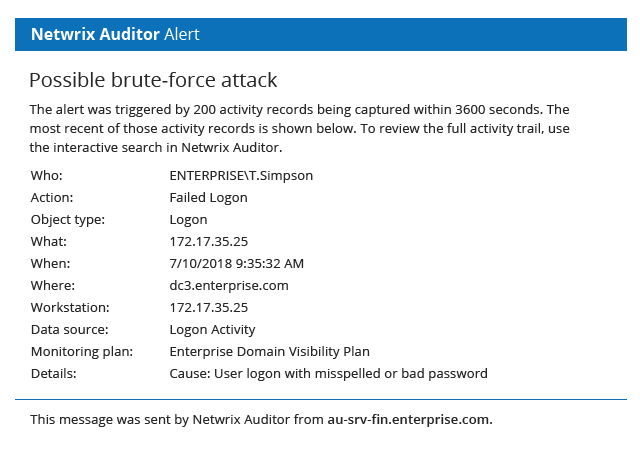 Identify the root-cause of an incident and prevent it from happening
in the future
Eliminate the painful process of sifting through native logs to understand how an incident happened. Netwrix streamlines incident investigation by providing easy, Google-like search through audit data across all audited systems. Fine-tune your search criteria until you find the exact
information you need.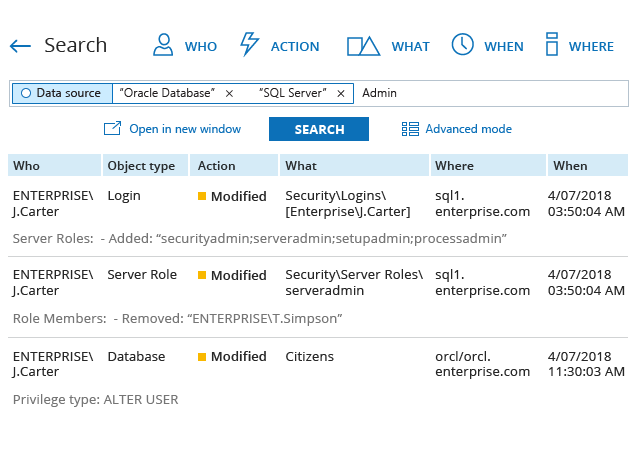 Check out how organizations use Netwrix to ensure compliance with ISO 27001 and improve their
data security
CUSTOMER SUCCESS
Perfetti Van Melle Turkey
prepares for annual ISO 27001 compliance audits 60% faster
and ensures the security of its
trade secrets.
Read the Story
CUSTOMER SUCCESS
Financial company Credissimo uses Netwrix Auditor and spends 75% less time to achieve GDPR and ISO compliance.
Read the Story